Media Release
Te Taiwhenua o Heretaunga
Māori health and social service providers in Te-Matau-a-Māui (Hawke's Bay) are joining forces to support thousands of struggling whānau to meet their basic needs as Omicron hits.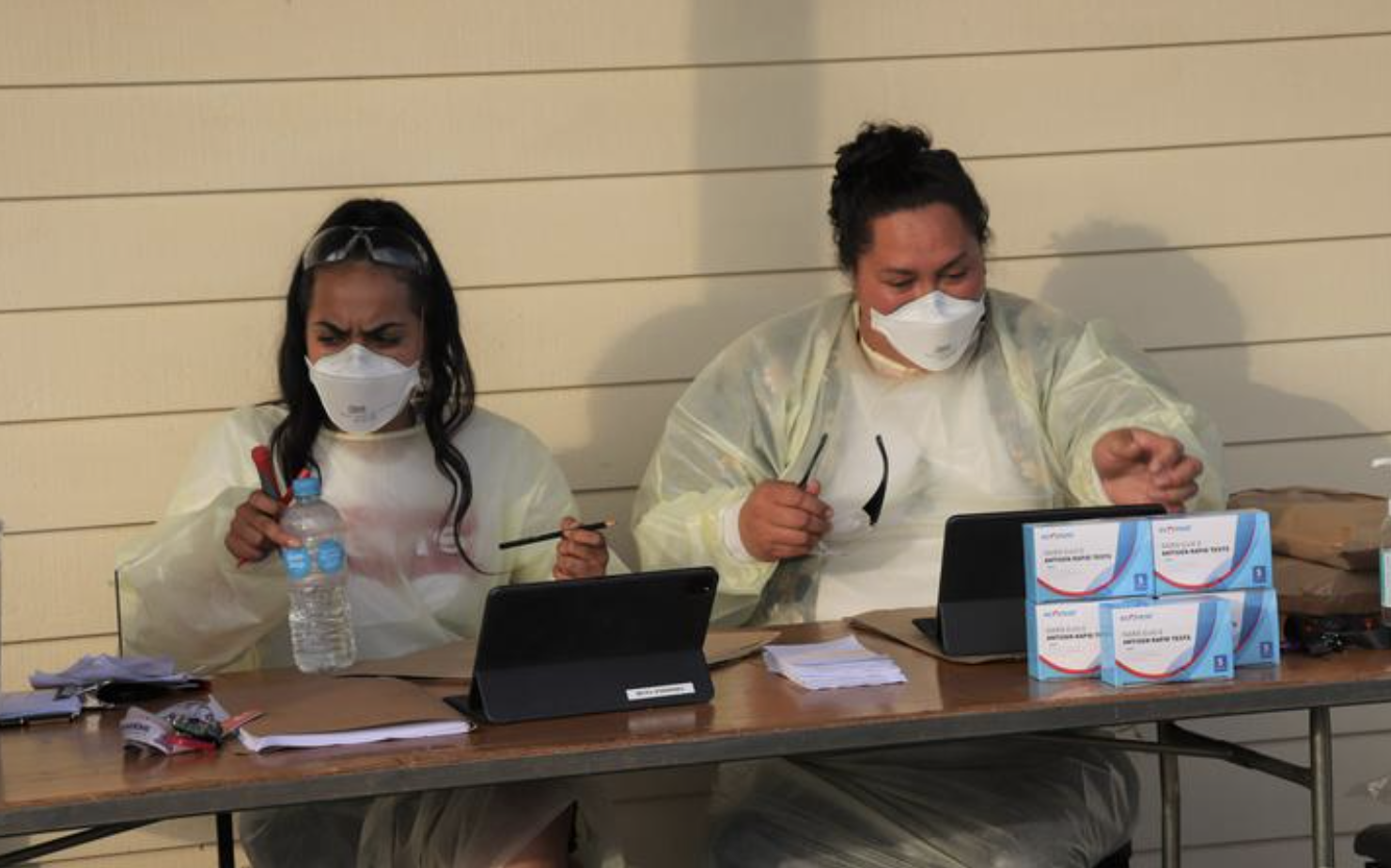 They are also arming whānau with the pānui - or information - they need to battle Covid-19.
The region has one of the highest case rates in Aotearoa, currently third per 100,000 people behind Whanganui and Taranaki.
Pukemokimoki Marae is on the outskirts of Maraenui in Ahuriri, or Napier. This is where Roopu A Iwi Trust has set up a rapid antigen test collection site.
Its Covid response co-ordinator Lisa Tohiariki said demand for the tests had dropped, but a big part of her work was still giving worried people information about Omicron.
She said that was especially important when the virus spreads rapidly through whānau.
"We've had a lady come to the office and she had Covid in her home. She was the first one to get Covid then she's got three children, one got Covid, then she got better, then the next one, and now the baby's got Covid and she's quite worried about it."
Tohiariki said the woman did not know where else to turn, as she desperately needed kai and miraka (milk) for her pēpi.
"We're just trying our best to just bridge those gaps and help people know what's out there, because if you don't know you don't know - if you don't know the RAT tests are here, how are you if you don't know you can go online and apply for a kai, how do you know?"
Te Taiwhenua o Te Whanganui ā Orotu, an iwi support organisation in Napier, has been one of the groups delivering kai parcels to whānau in isolation due to Covid.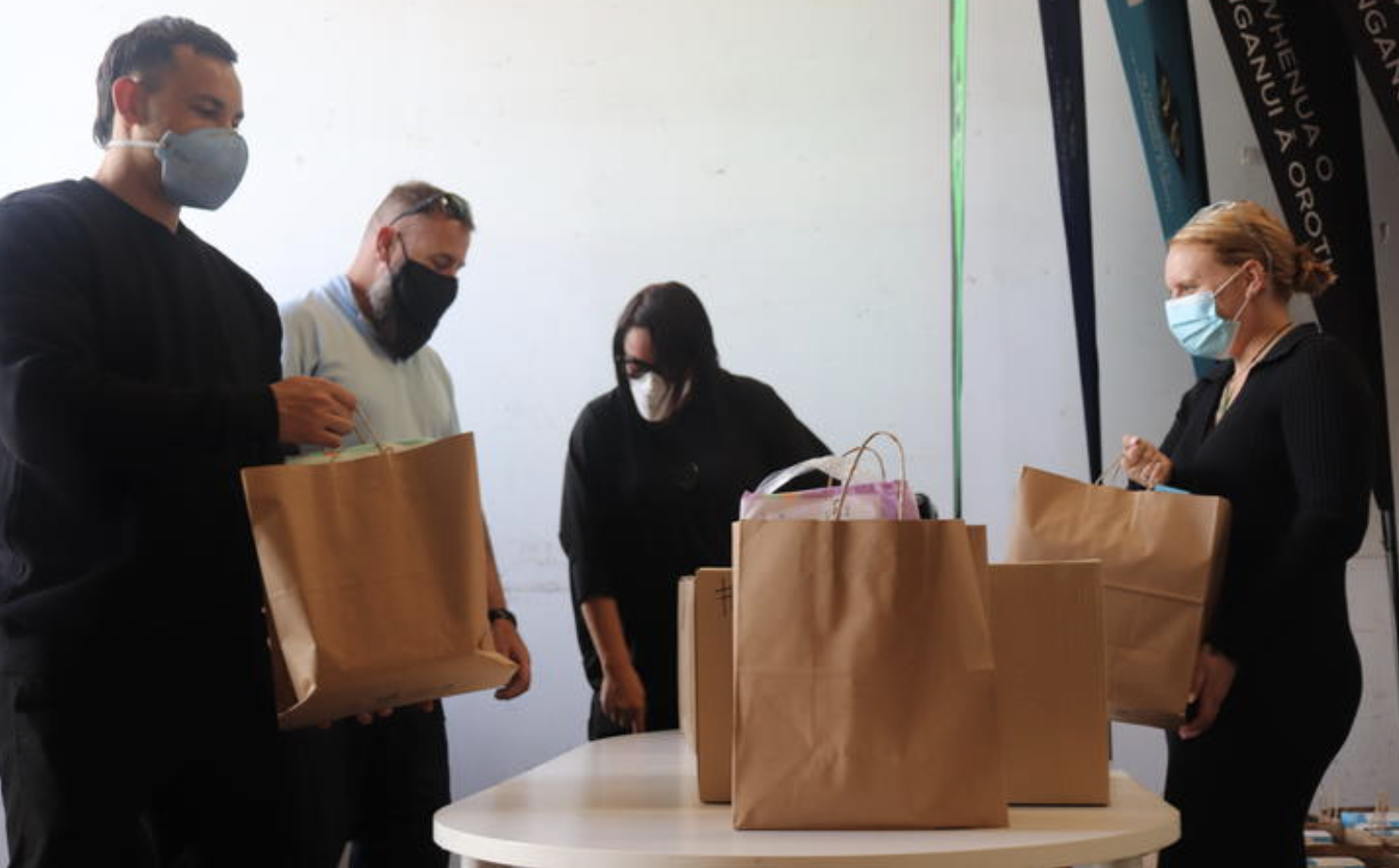 Its chief executive Tania Eden said the mahi has been constant.
"We've had over 3,000 family members that we've dealt with to help them with their welfare support and it's not only about food, and it's not only about hygiene packs, it's also about giving them the contacts so they can enable discussing their health needs with their GPs."
Over in Heretaunga, or Hastings, Te Taiwhenua o Heretaunga has a similar role.
It has so far helped 17,000 whānau and delivered 20,000 kai packs over its rohe since Omicron hit the scene.
Chief executive Waylan Tahuri-Whaipakanga said this was important, as many families were "struggling".
"They're struggling to pay rent of $450 plus, so taking one person out of the workforce, and then your house gets another person out of the workforce the next week, it does cause stress in the homes, so we're glad we're able to fill that gap."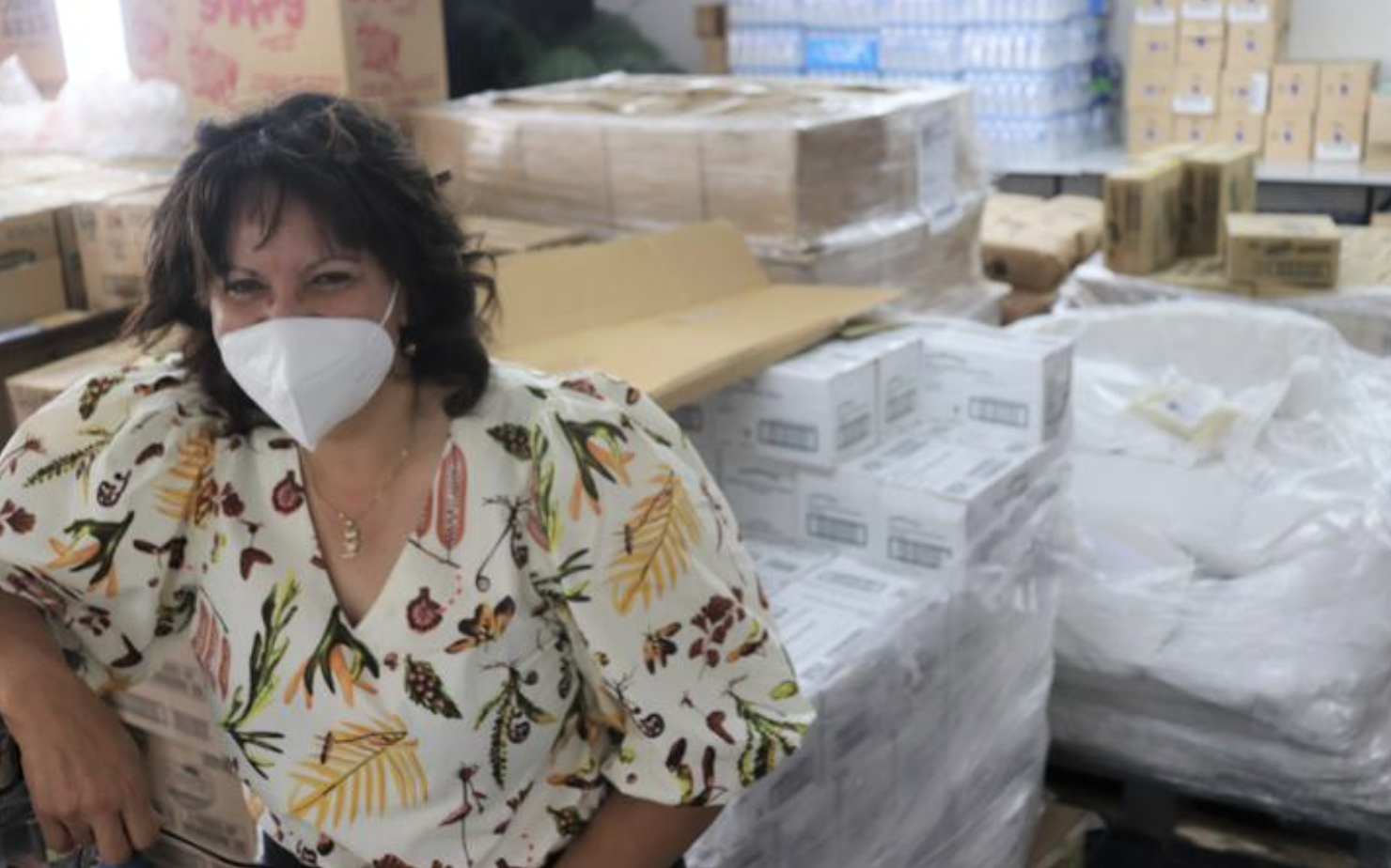 Te Taiwhenua o Heretaunga chief executive Waylan Tahuri-Whaipakanga is surrounded by the many kai supplies that are on their way to whānau. Photo: RNZ / Tom Kitchin
She says many in the hapori whānui - the community - have come out in force to help, including kaihāpai - those who uphold the kaupapa of whānau.
"From our 14 marae that make up our board, we've had the kaihāpai come on board to pack kai and deliver kai, so it's been a big operation."
Te Kupenga Haoura Ahuriri provides services around Napier.
Its chief executive Nathan Harrington said some families were finding it impossible to stock up on goods when they could only meet the most basic needs.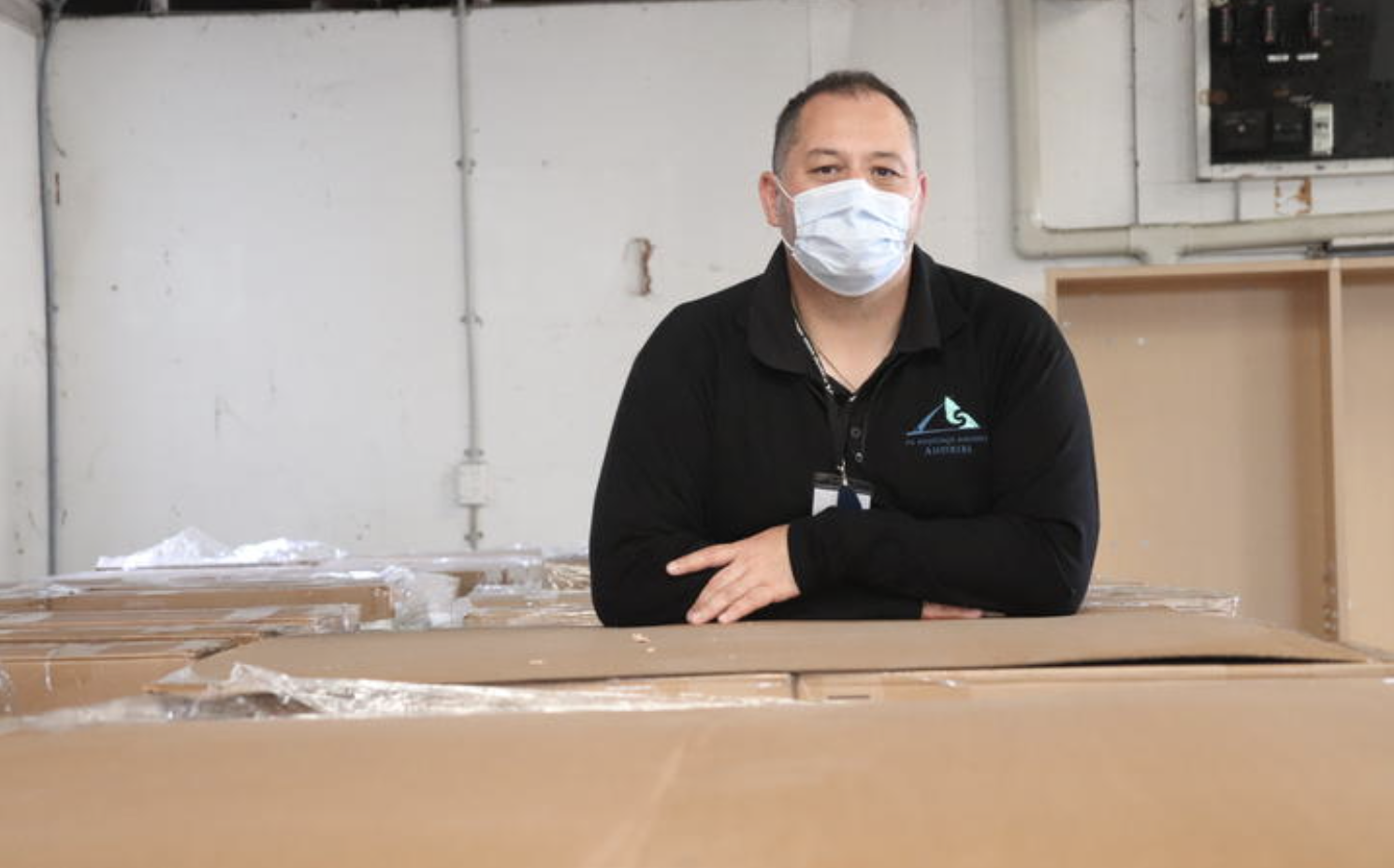 "I know that you're fortunate and I'm fortunate enough that we may have a little aside at the end of our grocery bill to be able to buy that extra packet of Panadol, or to buy that pack of iceblocks for their kids to help keep their temperatures down. But in reality, with a cost of living crisis, it doesn't work for many of our whānau."
To mitigate that, it was about kōrero.
"The easiest way to do it is actually go back to the whānau and what do they want - what do they need? Breaking down those stigmas too because our people - we are proud people. We are not the type of people that like to have our hand out, Māori. So breaking down that stigma and explaining to them if times are tough, it's all right to ask for help."
And one positive - providers say they've started to work together during Omicron, instead of competing with one another, building up whanaungatanga.