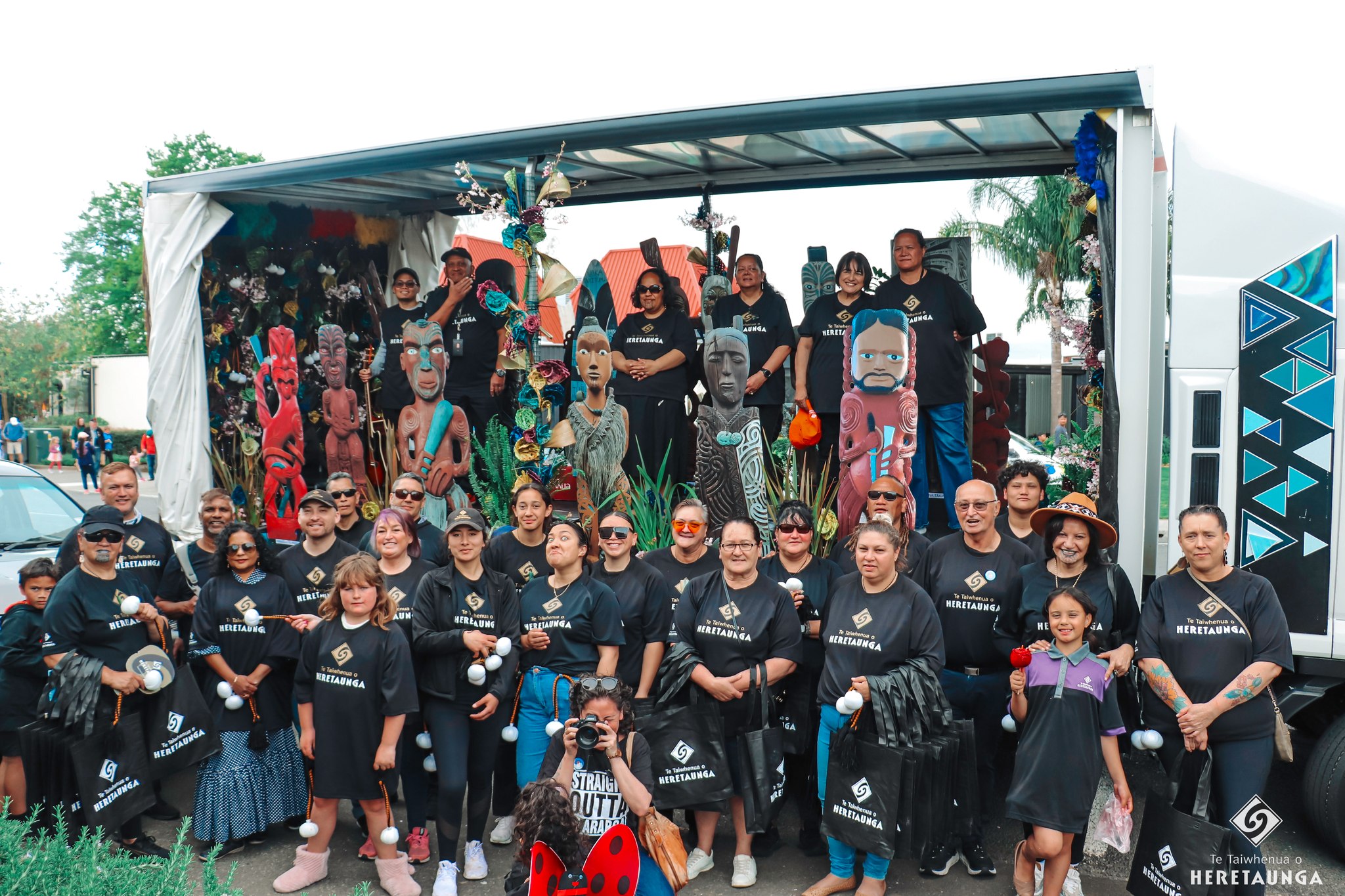 Ko te mana o ngā tīpuna! Ko te mana o ngā marae maha i roto o Heretaunga!
What a huge success "Our Heretaunga" float was in this year's Blossom Parade! We represented "Ngā Marae o Heretaunga" with our float, which displayed "Ngā Pou o Heretaunga" showing our tīpuna who connect us all to Heretaunga. Throughout the day our waiata sparked tamariki, and pakeke of all diversities in the crowd to join us as we would sing Tutira Mai Ngā Iwi! One hour of hikoi felt like an hour of waiata practice, lots of aroha, laughter and singing our Taiwhenua o Heretaunga anthems.
Not only did we enjoy ourselves! We took out two awards!
People's Choice Award! First Equal with Multicultural Association Hawke's Bay Inc – Te Kahui Konarau for Best Float!
The late nights, early mornings, and hard mahi put into our float, was noticed by the judges and whānau gathered at the Blossom Parade, Nō reira he mihi nunui ki ngā whānau whānui o Heretaunga nā rātau, nā koutou e arohaina mai ki a tātau i te taumata teitei! A huge thank you to the many ringa raupā for creating a masterpiece, thank you to those who texted the number so that our float could win, also a mihi to all those behind the scenes and those whānau and kaimahi helping on the day!
Heretaunga Ararau, Heretaunga Haukū nui, Heretaunga Takotoa noa, Heretaunga Ringahora, Heretaunga Haaro o Te Kaahu!