The Incredible Years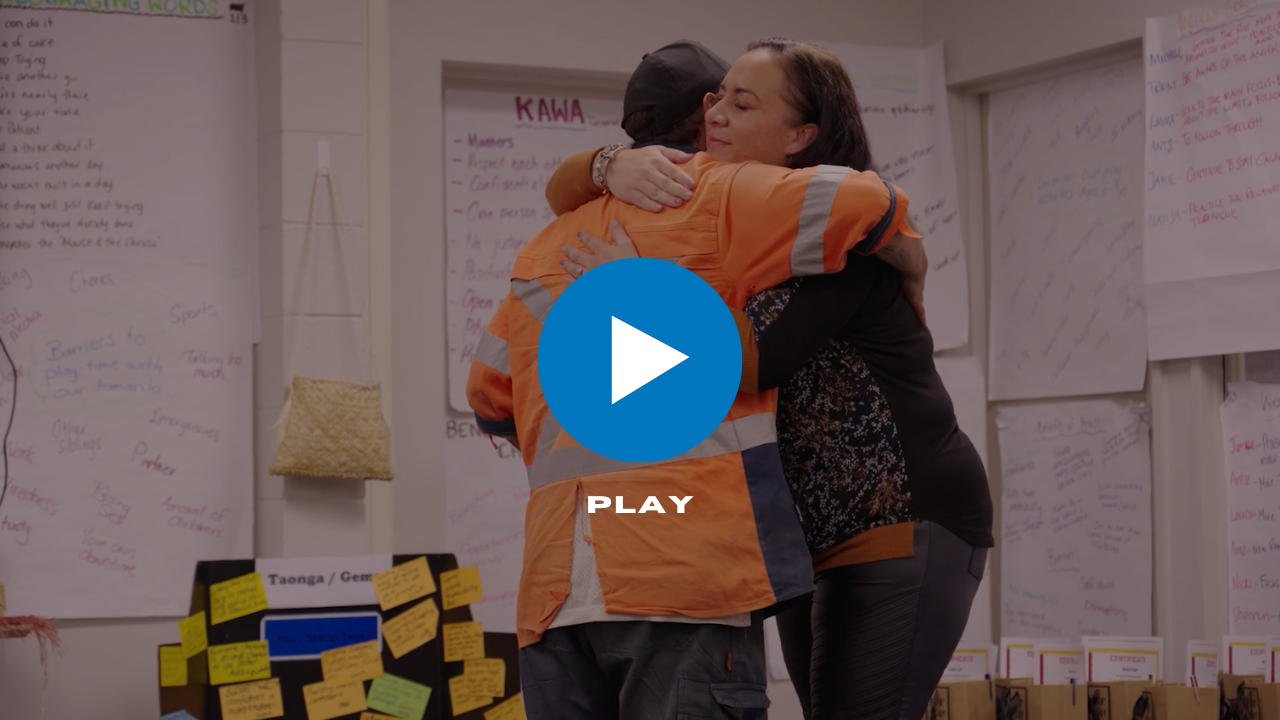 Taiwhenua programme changed our lives
"We strongly recommend this positive parenting course".
"We feel we now have the tools to cope with any anti-social behaviour our feisty little daughter can dish out".
She is a little ray of sunshine in our home. We are so grateful for this course. It gave us skills that are effective, rewarding and easy to remember."
The Greer family were having a hard time dealing with the behaviour of their four-year-old daughter. Their family life had become difficult.
They decided to enrol in The Incredible Years, one of the parenting programmes run by Te Taiwhenua o Heretaunga.
The warmth and empathy that the Greers encountered at TToH gave them confidence they had made a good choice. As they progressed, they learned a lot about themselves, their daughter, and some great parenting techniques.
Their whole household became calmer and happier. By the end of the course, the Greer family's home life had been transformed.
To find out more about Incredible Years, go to ttoh.iwi.nz or phone 0800 TAIWHENUA.
The Incredible Years, offered here at TToH, is a research-based programme designed to strengthen parenting skills, and to prevent and treat behaviour problems in children 3 to 8 years.
The programme also helps to:
· develop positive family relationships
Empower parents to make change
· provide parents with strategies to prevent misbehaviour
· provide a support network for parents
What the course covers:
· play / involvement
· praise & rewards
· effective limit setting
· discipline
· problem solving
· communication
· anger management
· giving/getting support
Programme Details
Kaimahi - Amanda and Kimberlee take a kaupapa Māori approach to incredible years:
See expression of interest form below.
for mothers, fathers and caregivers only (sorry no children) – bring a support person if you wish.

the programme is suitable for those caring for children between 3-8 years.

Each session runs for 2.5 hours.

14 sessions in total.

breaks for school holidays.

is run in a small group (14- 18 adults), with 2 trained facilitators.

no cost
For more information call 0800TAIWHENUA
Incredible Years Expression of Interest